The video editor allows you to create multiple 'Takes' of any clip.
First open the Item Details, vie the slot menu (for a loaded clip) or the 'i' button on the clip in the Library or the access button next to the input preview on a loaded slot.
To access click on the 'Video Editor' button.

The Video Editor uses the Workbench slot for processing.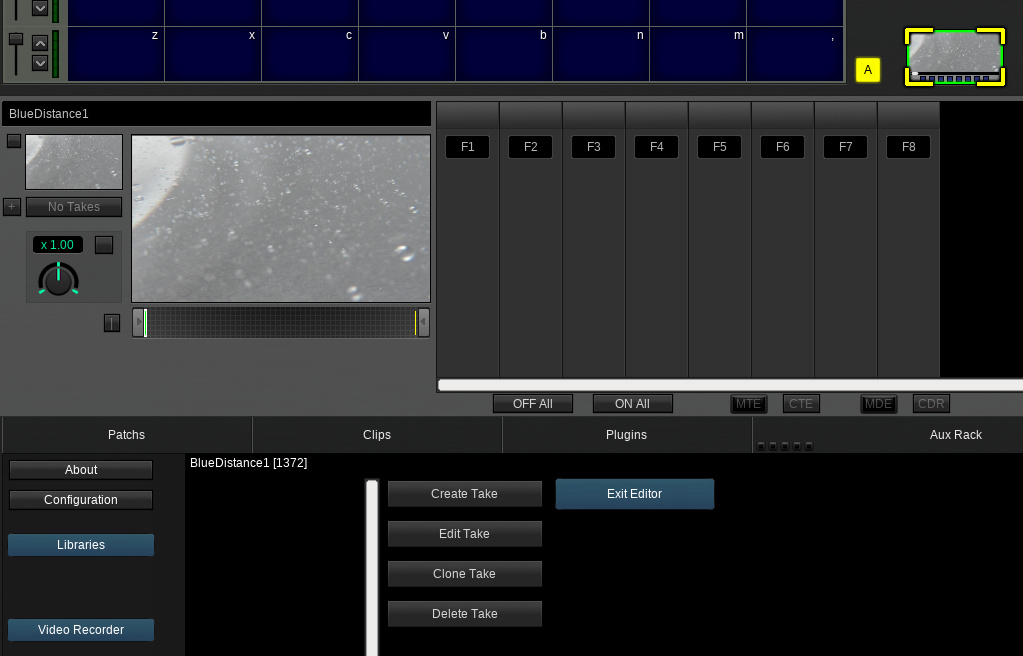 At this point you can manage and 'Takes' that you have created for this video. To create a new edited 'Take' press the 'Create Take' button.

A take is created from 'Parts', you need to 'Add part' first.
You can then adjust which frames to start (IN) and end (OUT) on while you create a list of 'parts' using any section of frames from the original source video.
You can 'Save Take' or 'X' to cancel changes and return to the Takes list.
For example the workflow to create a simple new clip section :
Open the Item details window
Click the 'Video Editor' button, to enter the video editor.
Click the 'Create a new take' button
A default part is automatically added
Select the In and Out frames using the sliders and step buttons
Click the 'Store/Update part range'
Enter a new name for your Take if required, in the Take Name text box.
Click 'Save Take'
Click the 'Video Edit' to exit the video editor.
Select the new take from the list button, just below the input preview on the source panel.